Do you remember back, oh say, 6 months ago when I posted this
Foto Story Friday
? About a certain young man getting a learner's license?
Well, he recently completed his required 50 hours of driving with a licensed adult and the 6 month waiting period, went down and took his driving test........... passed and now is the proud owner of a restricted drivers license that allows him to drive alone, with siblings and 1 non family member! He may only drive between the hours of 6 AM and 11 PM. In another 6 month he can drive 3 friends (yikes!) and 6 months after that he is a full fledged driver!!
He was a wee bit nervous about the parallel parking. I picked him up 1/2 hour early so he could drive around town practicing! Not an easy task when the vehicle you have to drive is a big ole suburban!
Wednesday night we let him drive for the first time without us. He took his sister, her friend and himself to youth group. The friend lives across town (which isn't really that far) and he was excited and announced that they would be taking the freeway! Oh yikes I'm SO glad that I didn't learn this bit of info until the day after! :) Sheesh! I've driven with him on the freeway and he does fine, but really it is a dang scary thought! all arrived safe and sound. Thursday we let him drive all the kids to school. He thought he was pretty cool and his siblings thought that it pretty much rocked getting taken to school by their brother! Scott didn't want to take the bus this morning because he wanted Cody to drive him! Cody had to get to school early for wrestling.
Over Thanksgiving we got to visit with most of my side of the family. It was a wonderful time of catching up and measuring up........ As you can see, Cody is catching up to his Grumpa in height!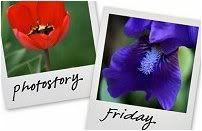 Hosted by Cecily