Recent activities around here:
Savanna played some basketball............. lots of learning the basics and then 2 nights of intramurals.
We have been working on some puzzles.
This is the first one we finished and we are on to another.
Tuesday the twins had a Christmas program. Of course it would be too easy to put them, next to each other, they were separated by one little girl. Thankfully the teacher stepped in the middle.... well she might not appreciate this shot of her, but it effectively blocks the girl!
Last Thursday, Robby had his Christmas program. They did a great job and Robby was one of the few who could be heard and understood in his speaking part.
My oldest decided this year to go out for the wrestling team. He is having a good time learning all the basics and putting them into practice. Problem is, that his first home meet was the same night as Robby's concert :( I was not able to watch his 2 matches, I was VERY bummed. Troy and Grandpa both got to see them. This week he has his only other home meet and we will miss it...... Shantel also has her Christmas choir concert this week, same night as the wrestling meet :(
Why do they make me choose? This week we are choosing to not attend either (we are sending the kids and grandparents, as we have to be elsewhere.)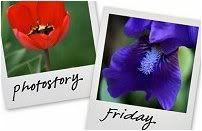 Hosted by Cecily and

Honey Mommy