It's that time of year again when we get out all our pretty things and celebrate the birth of Christ. We normally tend to put off all the decorating, but our children are all excited and Scott started to ask if the tree could go up last Saturday. On Monday, we went in search of Christmas decor and located everything except the tree (yeah, I know we just use a fake one, we're lame). Having promised Scott that we would put up the tree I was obligated to go purchase another. We remembered that last year the tree broke and we threw it out (it lasted us about 12 years- not bad for the Kmart special!) Finally, after dinner, we opened the box and set to work.
Scott could hardly wait for the lights to be tossed on before he placed the first ornament.
EmmaLece was right behind him placing hers on.
Robby too was thrilled to be decorating with his ornaments.
BahHumbug, aka Savanna, placed hers in the very back and vowed to not put another one on. (I forced her to place 5 ornaments and she put them all in the back away from sight.
Shantel still enjoys decorating the tree and put several of hers on.
Cody, decked out in his wrestling sweats, happily placed a few as well.
The finished product. Really, I have such a hard time getting the right settings for capturing the right amount of light for the desired effect. While the tree is clear and crisp, you can not tell that the lights are on and you loose something in my opinion.
So I turned off the lights and the flash and got the tripod. Still not exactly what I was hoping for but you
can
see the lights!
Wishing you all the the Merriest of Christmases and may the Peace of the Babe born in a stable settle in your hearts at this time and throughout the year to come.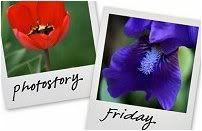 Hosted by Cecily and

Rachael