I think we all have a desire for greatness inside us. I look at others and see their greatness, but it is much harder to see the greatness in ourselves.
I desire to make great pictures.
What exactly makes a great picture: Clarity? Beautiful subject matter? Seriousness or humorous? Knowledge of lighting and proper use of equipment?
Photography is a form of art. Beauty in the eye of the composer of each shot. Sometimes we can convey our perception of beauty to others and sometimes it falls flat.
Here are a few examples of the way I see my surroundings, what inspires me and things that contain beauty. (Of course, my kids are beautiful and inspiring!) I love a good showing of colors in the sky but sometimes I try and look elsewhere for the beauty and inspiration that surrounds me.
Humorous:
From the recent construction on my street, which thankfully is complete, I was inspired and humored to find this port-a-pot........... the first I's seen on a single trailer like this. It is truly a portable potty!
Beautiful/ Curiosity:
I like to improve on capturing my human subjects. Robby gave me that mischievous grin and this turned out to be a favorite photo of him taken at a volleyball game.
Beautiful/Growing up:
The fleeting tween years and the ever changing portrait of childhood fades. ANd maybe I need to look with my eye before I look with my camera....... how could I miss the strand of hair?!
Humorous:
Typical kid doing dishes, listening to the iPod and chewing gum..... bigger and bigger until it pops! Which it did all over his face!
Beautiful:
Photo night put on by the young men and young women at church. Props can help a person to loosen up. Learning lighting..... need lighting!
Dreaming/Inspiring:
Old time photos taken at Kmart........ shooting from the hip. The photographer was not well pleased to see that I had a camera hanging from my neck. She grumpily informed me that I could NOT take pictures of her backdrop they are protected! Well you can see that it is located in a store and they are stetting up and I didn't even try to conceal that is was a photo shoot. Props. Yeah could sure use some cool props.
Beautiful/ Sneaky:
In my ever growing attempts to take good people shots, I do have 6 mostly willing subjects. Everything worked that time!
Thoughtful/Beautiful:
Mostly this child doesn't stop moving and trying to get and acceptable photo of her proves to very difficult. She was busy looking off into space and I got my chance.
Inspiring/Thought provoking/Beautiful:
Patiently awaiting his turn and wishing his mother would not point that camera at his face, I got lucky to look up and see this glimpse at teen life. What was he thinking? Was he wondering if he could ride the rails on his board? or was he simply wishing the "photo shoot" were over?
So what inspires you? what is beautiful to you?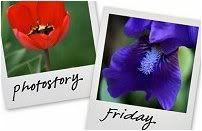 Hosted by Cecily and Sue