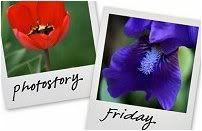 Hosted by Cecily and MamaGeek
We decided to put sprinklers in the yard.
Cody got picked to dig the trenches.
Next morningTroy had to finish up the trenching.
Then the fun started..... running the pipes
Gluing this end to that one and not forgetting to place the attachments for the sprinkler heads.
Scott was the glue man.
The others had to get in on the action!
Pounding the re-bar into the ground for the control panel.
Attaching the controls.
Back filling the trenches.
Even I got in on the back-filling!
All done!