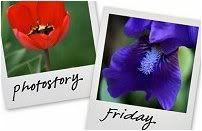 Hosted by Cecily and MamaGeek
March 2nd-4th we had the BYU Folk Dance Ensemble here in little ole Glendive! We signed up to host two of them in our home. They got into town in time for dinner and FHE (family home evening -- our lesson was on honesty.) We had the pleasure of having Amy (in blue) and Sarah (in white and black) stay in our home for 2 nights.
March 3rd just before the kids headed out to school I snapped a quick photo with the gals. (Scott was still sleeping.) Amy is one of the dancers and Sarah is a member of the band, she plays the cello. They had practices, an all school assembly during the day. Dinner was provided for them at the church early that evening.
The performance was the evening of March 3rd at 7:30 in the High School auditorium. They performed to a packed house.
We were allowed to take photos during the the band's prelude music.
They were amazing!
Here is Sarah in action.
I loved this drum-- it is a box drum, very cool.
I wish we could have taken pictures of the performance they were outstanding I loved all the different numbers.
March 4th getting ready to head back to the bus and move on to Billings. (photo by EmmaLece)
Preparing to load the bus up at the church. (Another lady took this photo and the following one as I was unable to be there and Troy didn't have the camera.)
The guy flying through the air, it was his birthday and they sang and gave him a toss.
Such a great experience for everyone. I would strongly urge all of you to attend a performance by these amazing young adults. If the BYU Folk Dancers come close to your town, go you will not be disappointed!