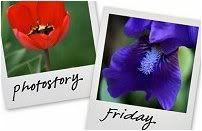 Hosted by Cecily and MamaGeek
The remains of a taser....
from another angle... not sure if you can see the barbs that stick into you when deployed. I hope the video works so you can watch the action. The story is that on Monday, Troy had a taser class from 9 am to 5 pm. He learned a lot and felt a lot as well. They got to choose whether or not to take the barbs, he didn't take the barbs. Instead the simulated a miss-fire and he got the dry shock. This was not a choice, he had to attend for work and he stressed about it for days.