Go
here
for more sky watch Friday.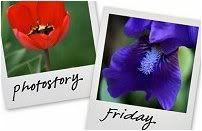 Hosted by Cecily and MamaGeek
I've decided that the love of a beautiful sunset runs in the genes!  Here are some examples of sunsets taken by my family members:
These first ones were either taken by my sister, Colleen or my dad.   They were taken in Airway Heights, WA, date unknown.  My guess is that they were taken mid to late 70's.
The photographer for these shots is likely to be the same family member.  This photo was taken between Airway Heights and Medical Lake, WA
These two were taken in Reardon, WA, where my grandparents lived.
I'm unsure of the location of this one.  As you can see we take pictures of sunsets
All the above ones are all on a family collection of photos CD.
Shantel has taken one:
Scott, EmmaLece and Robby all recently took a shot at this sunset:
Scott's eye view.
EmmaLece's perspective.
 From Robby's vantage point.  It is interesting to see the different angles each child got on this same sunset.  they all stood in basically the same spot for each picture, but yet they all got Such different shots!
I pointed my camera at this same sunset only a few minutes before the kids:
I have the advantage of jumping on the 4 wheeler to "run" up the street to a less obstructive view.
This is looking east, sometimes the sunset makes the view east more beautiful as well.
So what inspired this sunset post?  Every time we are outside as the sunsets, EmmaLece will holler out: "Oh it's beautiful!  Mommy, we
should
take a picture!"  While writing this, EmmaLece saw the pictures and exclaimed:  Ohhhhhhhhhhh!  the sunset!"