August 26th was the first day of school for this crew and all the kids in our town. Some of these kids had a hard time sleeping and were bright eyed at 6 AM!
In order of age they lined up for the annual first day photos!
Cody is off to High School this year! Yikes. and he almost has a real license only a few more hours to collect and the 6 month mark! Big steps this year!
Shantel is big dog on campus at the middle school.... 8th grade!
Savanna is no longer low man on the totem pole, she's a 6th grader!
Robby is top dog this year too at the grade school as a 4th grader!
Scott man is ready for his first day of school
With Em by his side they are ready to conquer the kindergarten!
For the first time ever we have 6 backpacks waiting for the school bells to ring!
But first there is waiting who knew 6 kids could get ready for school SO fast?!
Is it time?
Finally we arrive at school. Unload all the supplies, hang our bags and head out to the playground.
for more pictures!
Kindergarten is a big step, but I think they can handle it!
One last photo waiting in line to start that first day!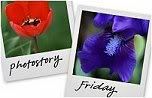 Hosted by Cecily and Chris